Asheville Bachelorette Parties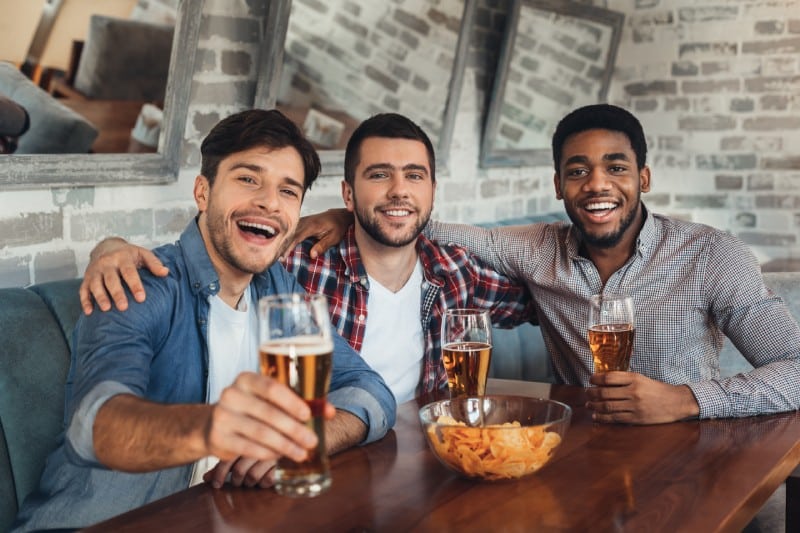 Give your pals one last hurrah before they finally tie the knot. If you're looking for something different from the typical bachelor/ bachelorette party in Vegas, Miami, New Orleans, or New York, Asheville North Carolina is the perfect solution!
Give your friends a good time
Asheville Adventurous Bachelor & Bachelorette Parties
Asheville knows how to have a good time. It fits a wide array of different interests. Whether you're looking for a laid back trip full of great beer or are looking for a bit of adventure rafting the French Broad or cycling the Blue Ridge Parkway, this small city nestled in the Appalachian Mountains of Western North Carolina is a perfect spot for a fun and affordable bachelor or bachelorette weekend. 
There's literally something for everyone in Asheville. You'll find a good food scene, plenty of nightlife, live music, and fun downtown to explore. It's like the party of the city with that special bit of small-town charm. No matter what your speed is, there's plenty to do for everyone in the bridal party.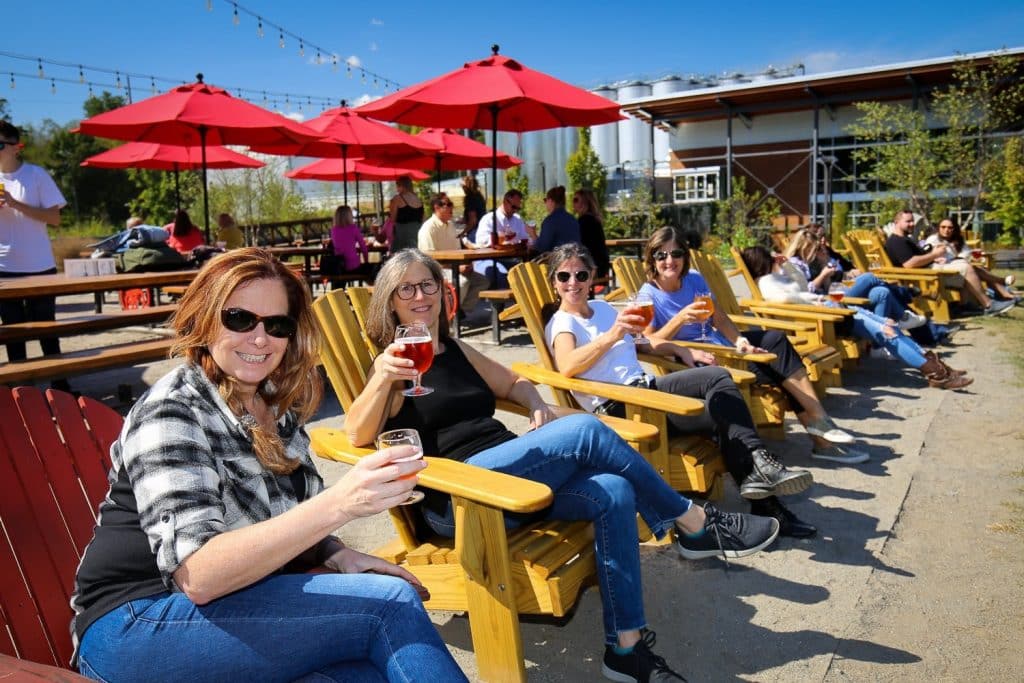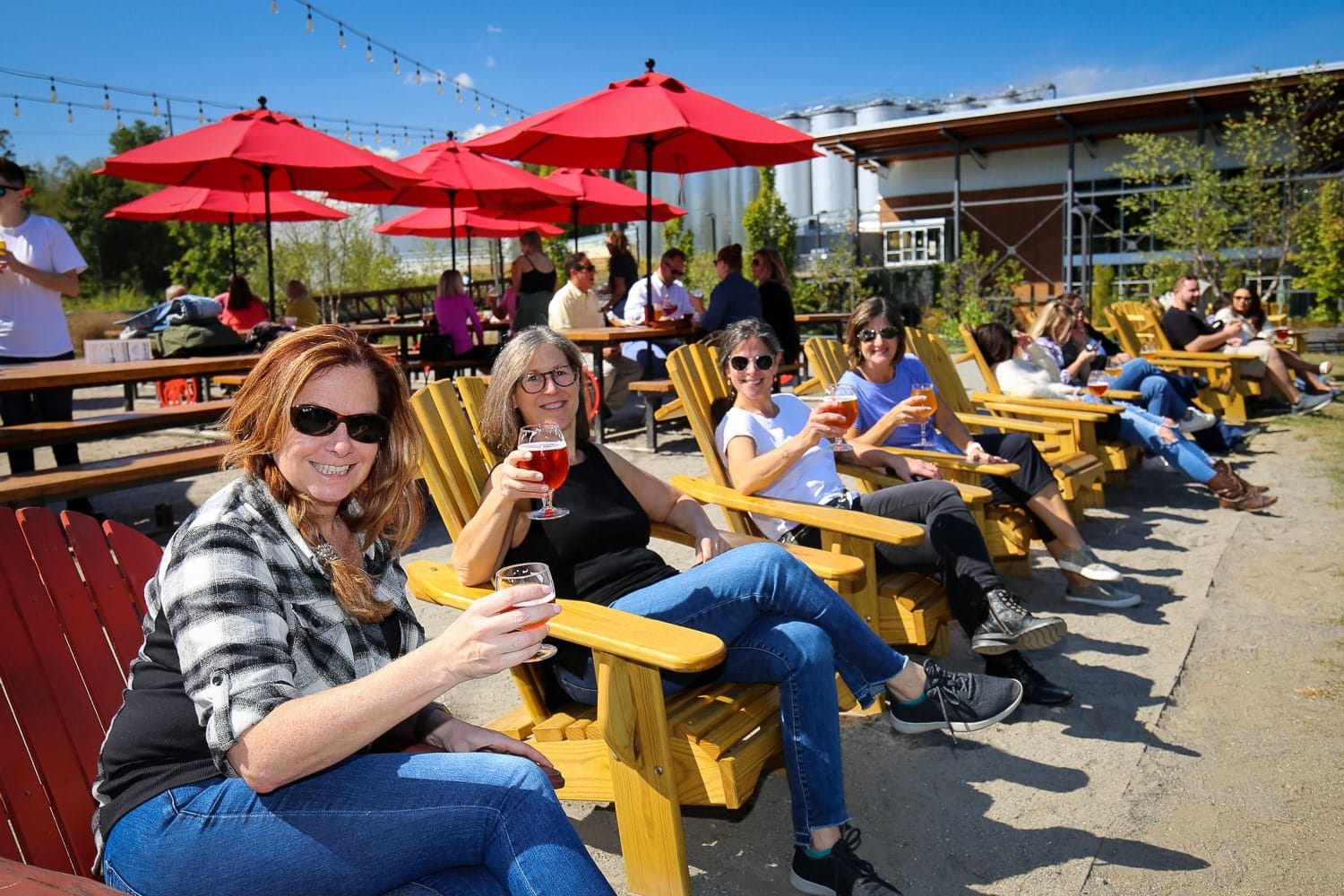 Guided Adventures in Asheville
The natural setting of Asheville means there's plenty of options for adventures from hiking to biking to rafting. No matter the skill level of your group, choosing a guided tour means everyone is sure to have an incredible time. Asheville Adventure Company is one of the top guided tour outfitters in Asheville, just check us out on TripAdvisor! Everyone who chooses our guided tours comes as a stranger and leaves as a friend. Here are some of the adventures that would be perfect for your bachelor party or bachelorette party.
Things to do around Asheville
Asheville Salt Cave: Relax and recharge in a Himalayan Salt Cave, experience a hammam steam room, or book a massage at one of the most unique spas in Asheville. 
The Omni Grove Park: If you're looking for luxury look no further than Omni Grove Park. Choose from a number of different spa treatments from mineral baths to eucalyptus-infused steam rooms to massages, Omni Grove Park offers it all.
Graffiti Tour: Check out the iconic street art throughout Asheville's River Art District with a walking tour. Explore the city on foot while finding incredible street art (which also makes an awesome backdrop for selfies to brag about on social media). 
Have a Scavenger Hunt: Interact with Asheville in an unexpected way as you run around town guessing and unscrambling clues to the next step in this unique adventure. 
Explore the Biltmore Estate: The Biltmore Estate is one of the most iconic locations in Asheville. Explore the world-famous home of the Vanderbilts and sip on wine from the winery.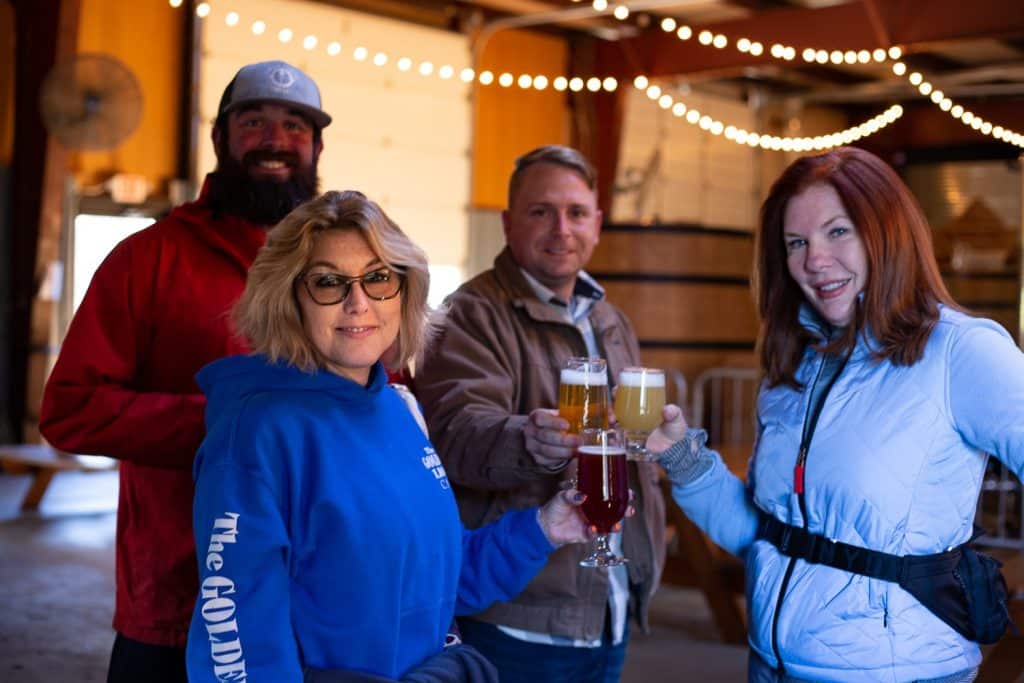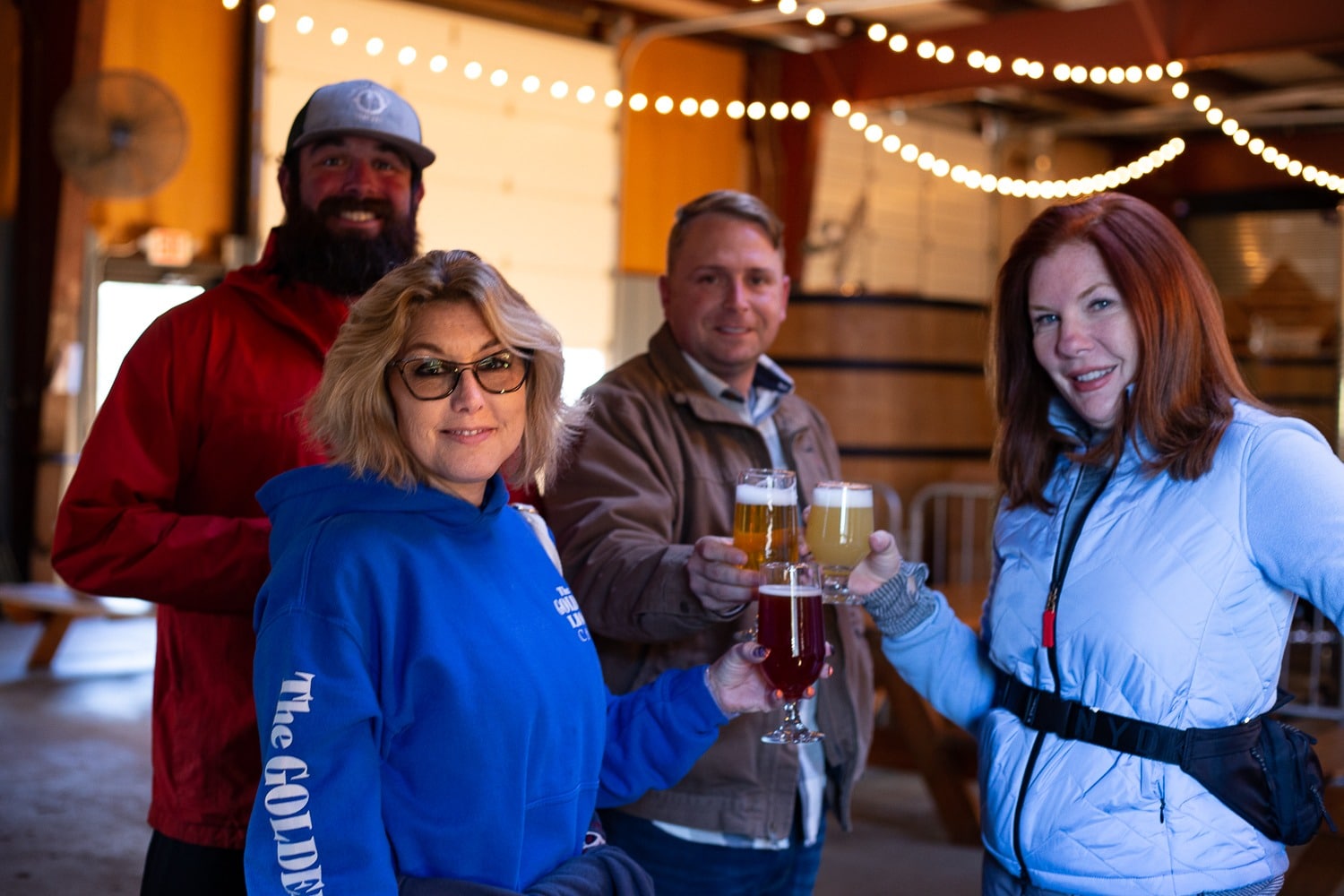 Plan an exciting itinerary
Make this the best bachelor/bachelorette weekend ever!
We want your destination bachelor party and bachelorette party to be the best weekend getaway you've ever had with your friends. Let us use our local knowledge of the area to help you make an itinerary that is sure to excite every member of your group. We're happy to provide souvenir photos on any of our adventures and be as accommodating as possible on our tours.
Call us at 828-417-7109 to see how we can help you make your last getaway before the big day as memorable as possible.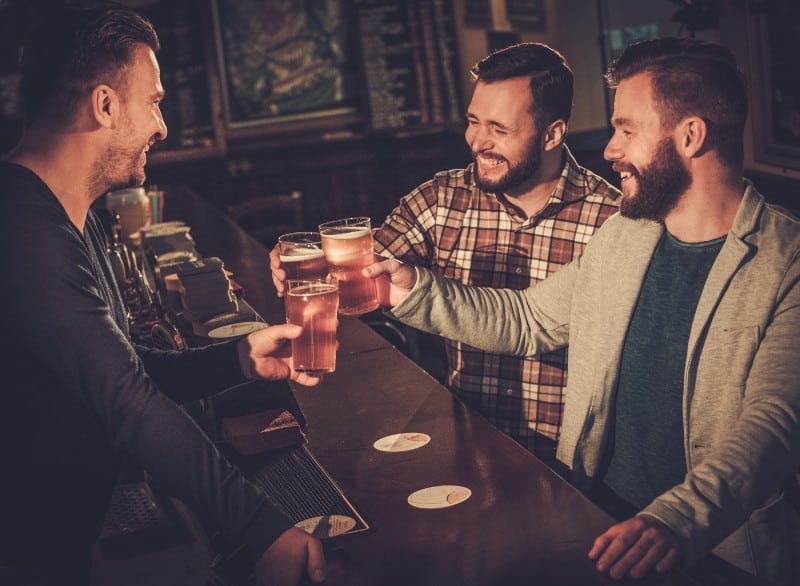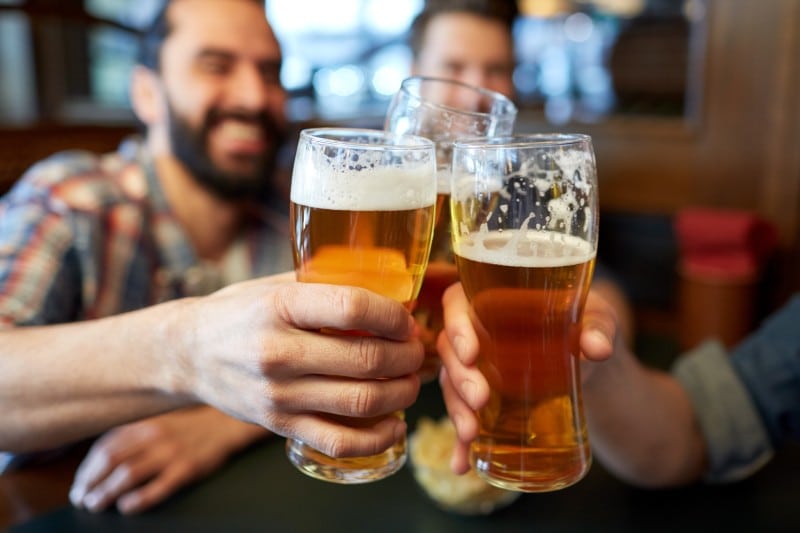 Friday:
You'll check in to your stunning accommodation at the AC Hotel located in central Downtown Asheville. Once everyone arrives, head on down to the booming River Arts District and grab a mouth-watering dinner at the Bull and the Beggar. After you're done eating, stroll over to the Wedge to start your way through the many craft beers that Asheville has to offer. Once Wedge shuts it down, head back downtown and enjoy the beats of live music or DJ at Capella on 9. 
Saturday: 
After you've slept off the night before, start your day with a boozy brunch in west Asheville at Biscuit Head. Then meet us at our shop and get ready for a day of cruising around town on an E-Bike, checking out the local sights and more craft brews. After the brewery crawl, grab another beer (or two) in the South Slope, also known as the "brewery neighborhood" of Asheville, followed by a delicious and classy dinner at Curate.
Once you've had a chance to unwind from the day, catch a show at the Grey Eagle or turn it up at some of the other amazing bars in Asheville. If you're looking to meet people head on over to Tiger Mountain. Or, if you're looking for the weird and quirky, check out The Crow and Quill. 
Sunday: 
Start your day with a quick cup of coffee and a bite to eat at All Day Darling in the Historic Montford neighborhood before meeting us at Asheville Adventure Company headquarters for a thrilling whitewater paddling trip on the beautiful Green River. After your adventure, it's time to head home and rest after an amazing weekend in Asheville.
Friday: 
Grab your girls and check into your room at the lovely Foundry Hotel in downtown Asheville. After you get settled, walk on over to the Montford Rooftop bar to enjoy the sunset. Once the sun goes down take a stroll through the beautiful and historic Montford neighborhood to 9 Mile for dinner. Following dinner head on back to downtown Asheville for a glass of wine, live music, and dancing at 5 Walnut, a local favorite. 
Saturday: 
Hop back over to the Montford neighborhoods to grab some tasty breakfast at All Day Darling. Then head down to the River Arts District to check out some of the best galleries in Asheville. Take a break at New Belgium and grab a craft brew and some lunch as you look out over the French Broad River. After lunch, head on over to Asheville Adventure Company headquarters to go on a beautiful sunset E-Bike ride that ends with a drink at the Grove Park Inn. After a quick drink, get freshened up for an upscale dinner at Curate, followed by a night of dancing at Tiger Mountain. If dancing isn't your speed, check out the quirky Double Crown in the West Asheville neighborhood. 
Sunday: 
Start the day enjoying breakfast in the beautiful garden at Sunny Point Cafe. Once you've had a bite to eat, head on over to Asheville Adventure Company headquarters for a hike to a secret swimming hole where you can cool off from the summer heat and see some of the beautiful Blue Ridge Mountains. After your adventure, it's time to head home, tired from an awesome weekend with your girls in Asheville.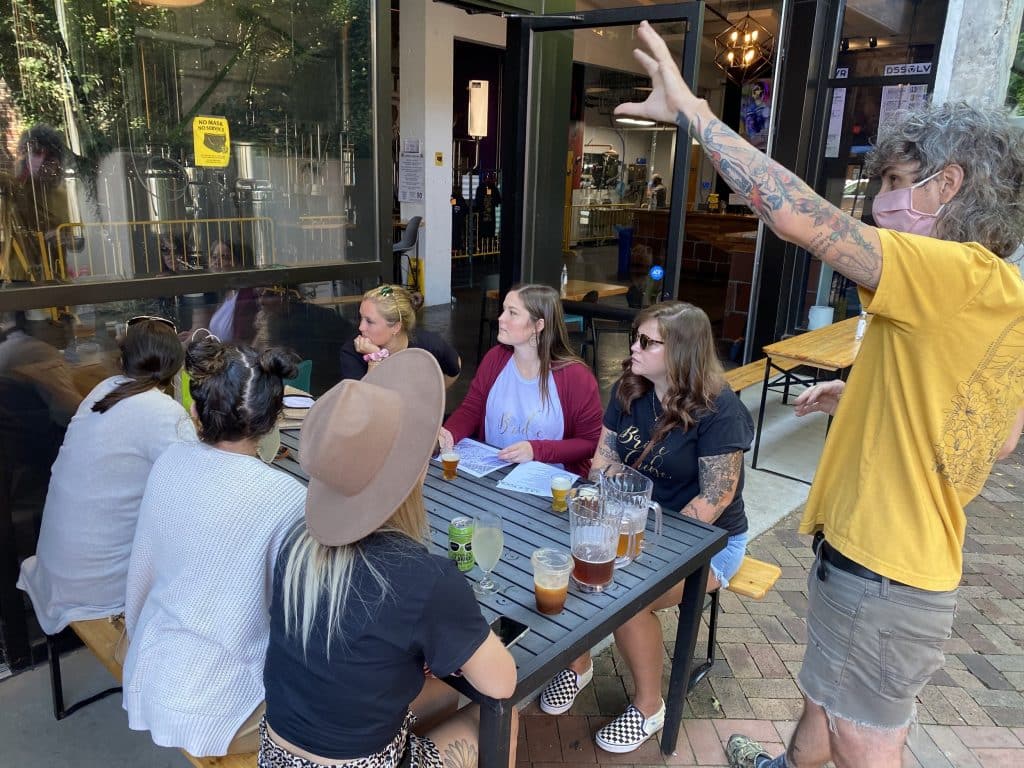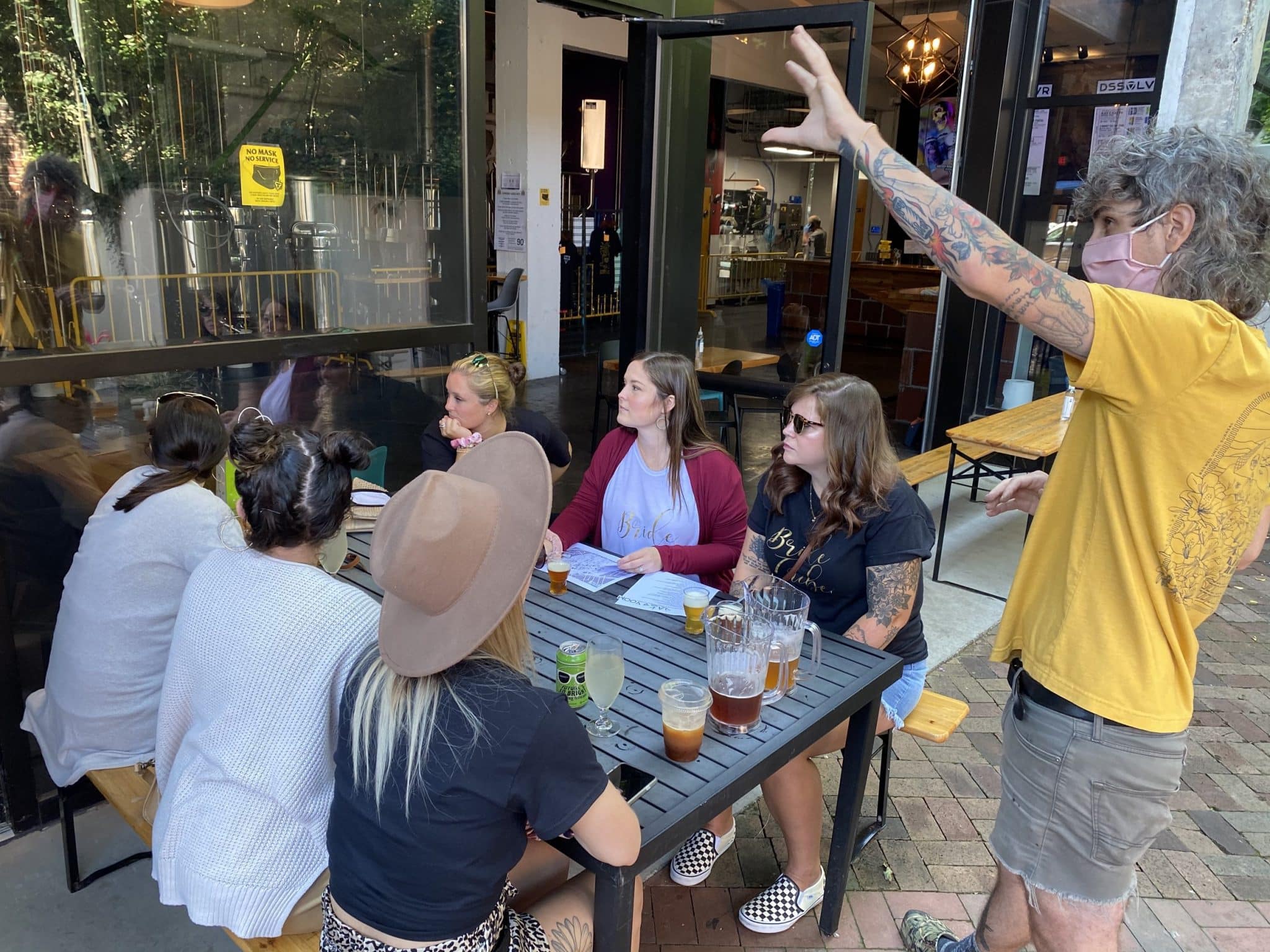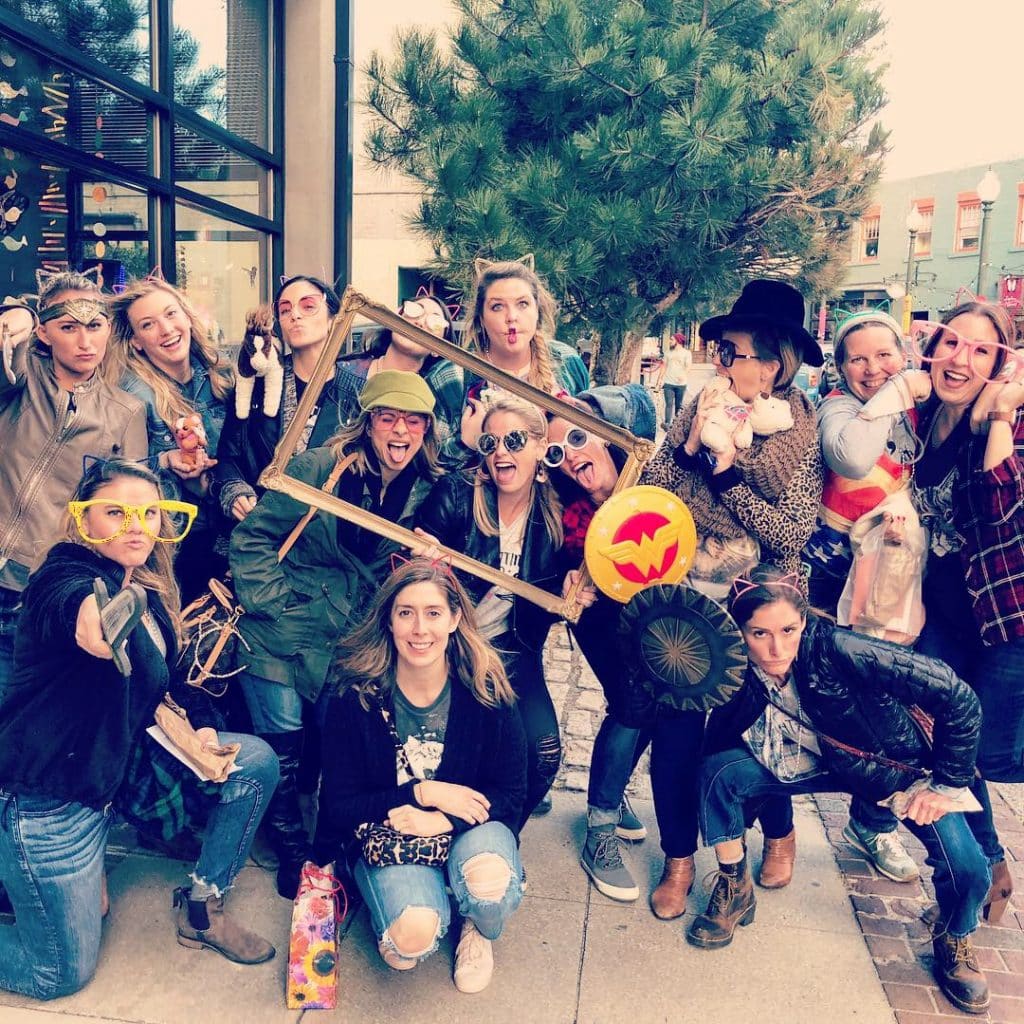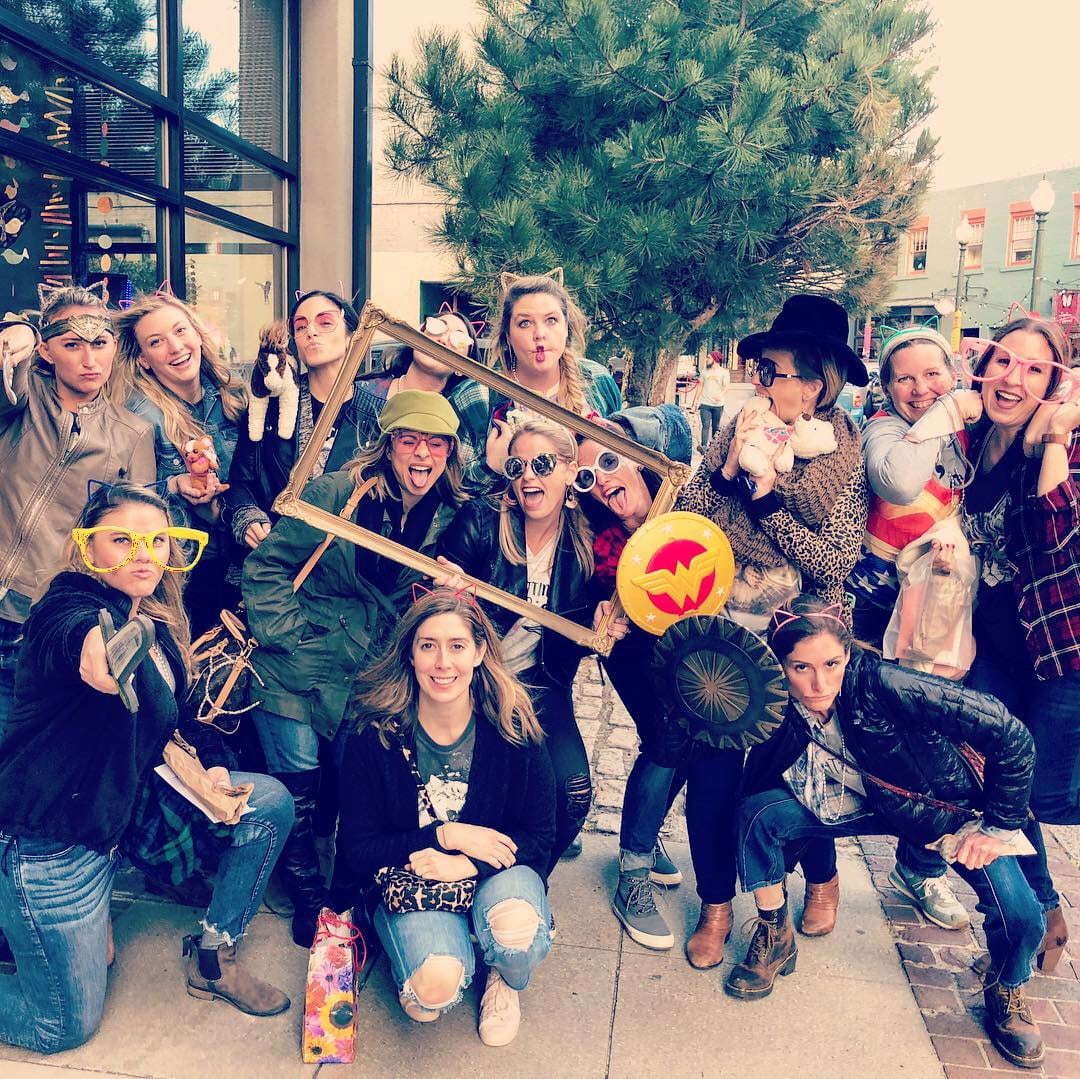 Book Your Adventure Today
We'll take care of the rest